A powerful and personalized process to improve your life and advance your career
Do you sometimes feel stuck, despite real efforts to gain momentum on goals you've set?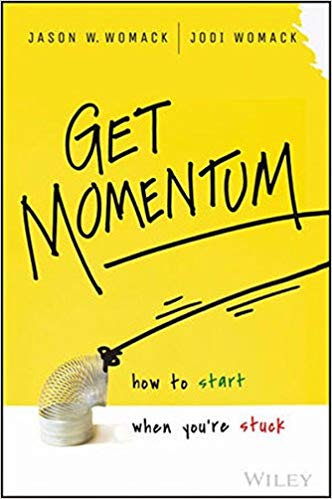 Momentum means you're doing more than simply getting things done. It's that feeling of satisfaction, the belief that you can achieve big goals and complete important projects that fulfill you both personally and professionally.
Get Momentum coaches you in the mindset, skill set, and toolkit required to make progress on the items you have on your life and work goals faster and easier, while living a less stressful, more meaningful life.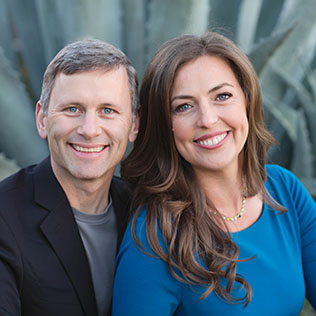 The authors, Jodi Womack and her husband Jason Womack, provide valuable insights into the psychology of change and how to direct your focus to experience fulfillment at work and in life.

"Get Momentum is a handbook for turning ideas into products. Jodi and Jason Womack have walked the talk, and now teach us how to easily move through the stages of momentum."
Josh Linkner
Chairman/Co-Founder, Fuel Leadership
"We all get stuck. Jason and Jodi know that the secret is how you respond when you're stuck. Get Momentum provides practical methods to get your energy and thoughts aligned, so you can move you forward with clarity and focus. It's all about building momentum that drives you closer to your goals, and creating habits that help you every day."
Dwayne Melancon
Vice President, Product, iovation Inc.

"I give bonus gold stars to Jason and Jodi for developing a master work that takes into account different learning styles and ways of being. They offer us options we didn't know were there."
Dyana Valentine
Speaker+WHY Finder

"Get Momentum is a practical, hands-on guide for getting UnStuck in the ever complex world of the workplace. One sentence that keeps popping out for me is "The most successful people keep learning!" This is a great read!"
Elliott Masie
Chair, The Learning CONSORTIUM

"In Get Momentum, Jason and Jodi lead us into a bright future, where "stuck" is the language of the past, and "start" is our battle cry for the future we envision."
Frances R. Hesselbein
President and CEO, The Frances Hesselbein Leadership Institute
1998 Presidential Medal of Freedom Recipient

The first step of any new endeavor can be the most difficult. Too many options can leave you feeling demotivated. With Get Momentum, Jason and Jodi Womack distill their 20 years of experience into easily understood, action-oriented steps to simplify the process so you can not only get momentum for a new project or goal but bring it to fruition.
Keith Ferrazzi
Author of the #1 NY Times Bestseller

Never Eat Alone